A Powerful Way To Boost Immune System Health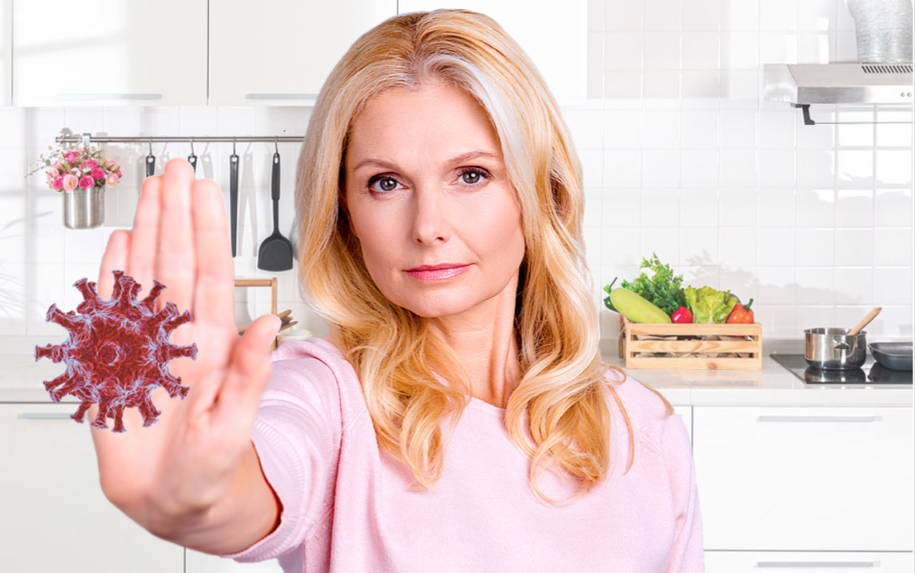 Given today's health concerns, it's safe to assume that everyone is looking for a way to boost their immune system. Of course, preventing the spread of contagious pathogens (commonly known as germs) should be #1, but when it comes to preparing for exposure, arming your immune system is the most effective action you can take. After all, your immune system is on the front lines of wellness.
Immune Health Has Several Vital Factors
Your immune system is always at work. The average person is exposed to virus particles and bacterial species daily, without constantly falling ill. On the other hand, some people seem to get sick often or take longer to recover. There are various reasons for this, but one thing is for sure; your overall health status and the condition of your innate immune system drive your susceptibility and recovery time.
Creating and supporting a powerful immune system requires a balanced approach. If you think of your immune system as a puzzle, it takes many "pieces" to complete it, such as proper hygiene, nutrition, supplementation, exercise, adequate sleep and stress management. Here, we'll examine one major avenue to optimum health and immunity – supplementation.
A Powerful Piece of the Immune-Health Puzzle
Surely there's an overwhelming number of vitamins, herbs, and compounds that have medicinal properties. BodyManual has taken the guesswork out of what you need and has combined the most critical ingredients to deliver the highest level of immune support. We have mined the best of the best ingredients to create a single formula – Super Immune Boost.
As the entire world is experiencing incredible stress and increased likelihood of illness, now more than ever it's imperative to be proactive in supporting your body's defense system.
Super Immune Boost was created with this proactive health strategy in mind and designed to give your body the nutritional tools to support good health. A supported immune system gives you an edge to better deter, cope and recover from illness.
What Makes Super Immune Boost So Impressive?
Super Immune Boost has an impressive lineup of essential immune enhancing ingredients.
We've used leading-edge science and traditional healing methods to create this unique formula. You'll reap the benefits of the most powerful ancient herbs including (but not limited to):
Preventative properties for vulnerable people
Relieves symptoms in upper respiratory tract infections
Anti-microbial (destroys or inhibits growth of pathogenic microorganisms)
Anti-inflammatory (infections create inflammation)
Adaptogen (helps body resist stressors)
Fights bacteria, viruses and fungus
Tackles inflammation
Antioxidant properties
Supports spleen and white blood cells (the spleen is critical to the immune system)
Raises core body temp to initiate immune response
Calming effect for anxiety
Contributes to healing by reducing inflammatory response
Spanish Black Radish Extract
Enhances respiratory health
Supports mucous membranes to clear congestion
Detoxifies the body
Stimulates immunity by boosting white blood cells that fight infection
Promotes quick recovery
Antioxidant
Offers bonus heart and cancer protection
Directly attacks microbes
Anti-viral
Aids weight management by improving insulin sensitivity
These powerful nutrients work synergistically with other key ingredients in Super Immune Boost to enhance your body's effort to stay healthy. This formula also contains immune supportive amino acids and potent anti-viral nutrients such as Monolaurin and Quercetin.
You might be more familiar with monolaurin than you think. It's a compound made from Lauric acid, which is a component of both coconut and breast milk.
Research has proven its incredible ability to fight many virus strains and treat infections. It has even shown great promise in handling antibiotic-resistant bacteria.
It gets its superpowers from its fat-soluble makeup. By absorbing the fat molecule of the virus, monolaurin deactivates the virus' ability to attach and invade host cells.
This action stops replication and the development of infection. Super Immune Boost would not be complete without the magic work of monolaurin.
Quercetin is the most abundant flavonoid (plant compound) present in many fruits and vegetables. Flavonoids provide health benefits through their antioxidant and anti-inflammatory properties.
Quercetin is a top nutrient when it comes to boosting immunity, fighting allergies and maintaining your general health.
Your Body NEEDS Nutrients
Your body needs the right nutrients to not only survive, but flourish. The most ideal way to support your health is to combine a healthy diet with quality nutritional supplements.
In terms of defining a "healthy diet," the latest research points to consuming an anti-inflammatory diet as an extremely effective way of reducing the risk of (and healing from) disease. This means ditching sugary and processed foods and consuming healthy fats, lots of vegetables, and moderate amounts of protein. Regularly consuming these nutrient-dense foods will boost your immune system and elevate your overall health.
In order to bridge the gap between what you need and what you actually consume, supplementation is essential.
As a trusted source in providing superior nutritional supplements at an affordable price, it is our mission at BodyManual to help you improve your health!
At BodyManual, we own our own state-of-the-art USFDA registered and inspected manufacturing facility. Because of this, we can ensure production standards far exceed requirements laid down by Good Manufacturing Practice (GMP) and the FDA. The highest quality formulations are made possible with the experience of a worldwide team of researchers, formulators and product specialists.
We welcome you to learn more about our state-of-the-art manufacturing facility here: BodyManual Manufacturing Facility
Have questions? We're here for you! You can reach us at:
601 Cleveland St. Suite 390 Clearwater, FL 33765
Email: support@bodymanual.com
Phone: (727) 441-3222
Toll Free +1 (833) 441-3222
Knowing Your Body - Know Your Health