A clinically tested formulation with ingredients targeted to support each area of the gut crucial to healthy function.

The lining of the intestines are naturally constructed to allow nutrients to be absorbed. This lining also ensures that harmful items such as toxins, unhealthy bacteria, partially digested food particles, GMOs and gluten don't get through. When a person develops a "leaky gut", many or all of these harmful items pass through the gut lining and into the body. Once into the body, these harmful substances can travel through the blood steam to other parts of the body and cause health problems.
Leaky gut is thought to be caused by things such as eating an unhealthy diet or ingesting gluten, experiencing long-term mental stress, and/or exposure to toxins in the environment.

According to some doctors the following symptoms might be signs of a leaky gut:
Chronic diarrhea, constipation, gas or bloating
Nutritional deficiencies
Poor immune system
Headaches, brain fog, memory loss
Excessive fatigue
Skin rashes and problems such as acne, eczema or rosacea
Cravings for sugar or carbs
Arthritis or joint pain
Depression, anxiety, ADD, ADHD
Autoimmune diseases such as rheumatoid arthritis, lupus, celiac disease or Crohn's.
The Solution: Leaky Gut Support
Leaky Gut Support was developed to provide specific nutrition to support those with a leaky gut. This product is in powder form so that the nutrients can go directly to the lining of the gut. Leaky Gut Support includes vitamins, minerals, herbs, probiotics and other nutrients. Each ingredient was specifically chosen to enhance gut function by supporting key areas of gut health.

Disclaimer:The product statements have not been evaluated by the FDA. These products are not intended to diagnose, treat, cure or prevent any disease. Information on this site is provided for informational purposes only, it is not meant to substitute medical advice provided by your physician or any other medical professional. You should not use the information contained on this site for diagnosing or treating a health problem, disease, or prescribing any medication. Please read product label before use. Best results are only achieved when combined with diet and exercise program. Results not typical for any or all claims.

Promotes healthy regulation of immune system cells in the gut

Key antioxidant for cell health

Supports healthy gut flora

A key antioxidant which supports cell membranes. Includes all four naturally occurring vitamin E tocopherols

Promotes healthy gut flora and supports cells of the immune system

Hydrolyzed Collagen Peptides

Supports proteins which seal the gut

Boosts production of glutathione. Glutathione is a powerful antioxidant

Is fuel for intestinal cells which enhances healthy function

Coats the intestinal lining to form a protective barrier

Supports a healthy immune response in the gut

Enhances movement of food through the digestive system. Supports the health of cells in the large and small intestine

Supports healthy movement of food through the digestive system

Enhances wound healing time and supports healthy immune function

Critical for healthy digestion and helps to maintain the integrity of the gut wall

Lactobacillus Acidophilus

Enhances healthy gut flora which protects the gut wall, and tunes down unnecessary inflammatory responses

Supports cleansing of the intestinal lining and purging of toxins and infections from the gut wall

Soothes the digestive tract

Deglycyrrhizinated Licorice

Maintains the mucosal lining of the gut

Supports healthy bowel movements and general stomach comfort

An antioxidant which supports anti-inflammation

Jerusalem Artichoke Extract

Promotes a healthy gut flora and supports a properly regulated immune system

Is an antioxidant and supports anti-inflammation

Supports tissue health and the elimination of unhealthy gut bacteria

Coats the intestinal lining to form a protective barrier

Supports the proteins that seal the lining of the gut

An antioxidant which supports anti-inflammation

An antioxidant which supports anti-inflammation

Coats the intestinal lining to form a protective barrier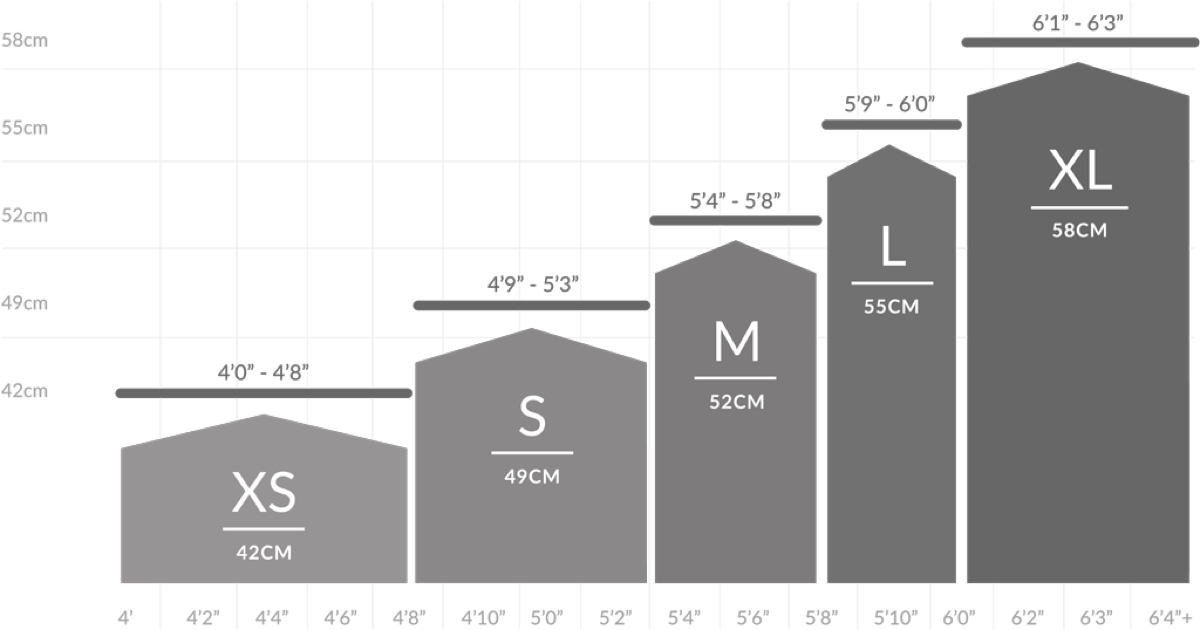 Every new bicycle comes with our industry's best warranty and loyalty program - Bike Care. Once your bicycle is registered, we provide each original retail purchaser a warranty against defects in materials and workmanship, being stated as the following:
- Swing arms on all full suspension bicycles (except the Session, Scratch swing arms).
- Session, Scratch, Slash and Ticket aluminum frames and swing arms
- Session and Slash carbon frames and swing arms.
- All rear suspension linkage components, including bearings, rocker link, and hardware.
- RIDE+ motor, controller, and battery pack (2 years or 600 charges, whichever comes first).
- All original Bontrager forks, parts, and components (except consumables such as tires).

This warranty does not cover:

- Improper assembly.
- Improper follow-up maintenance.
- Installation of components, parts, or accessories not compatible with the bicycle as sold.
- Damage or failure due to accident, misuse, abuse, or neglect.
- Labor charges for part replacement or changeover.
- Bikes used for commercial activities, including those in rental, demo, or security fleets.